One of the greatest EMO rock bands, Silverstein, is halfway through their electrifying Misery Made Me Tour, a tour that has taken the Canadian rockers and One Step Closer, SeeYouSpaceCowboy, and Dayseeker across the United States and Canada on a 29-date adventure; filled with high energy, intimate reactions, and heart-pounding songs.
Bringing their high-energy showcase to the always sensational Riverside Municipal Auditorium [RMA] in Riverside, CA, the first time the Canadian rockers have explored a different spot within the Inland Empire, creating the perfect space for what would quickly become one of my favorite live show experiences that was also filled with members of Silverstein's record label, PR team, and lifelong fans.
Fans from across Southern California and out of state would quickly fill the line in front of the RMA as soundchecks filled the venue, further pumping up the excitement outside of the venue as we awaited the longwinded wait for 6 PM when doors were scheduled to open.
Not wasting any time, One Step Closer would kick off the Riverside edition of the Misery Made Me Tour, creating an electric atmosphere filled with circle pits, dancing, and singing at the top of our lungs as the Wilkes-Barre, Pennsylvania, straight-edge rockers powered through their set with tons of crowd interaction and blood-pumping instrumentals.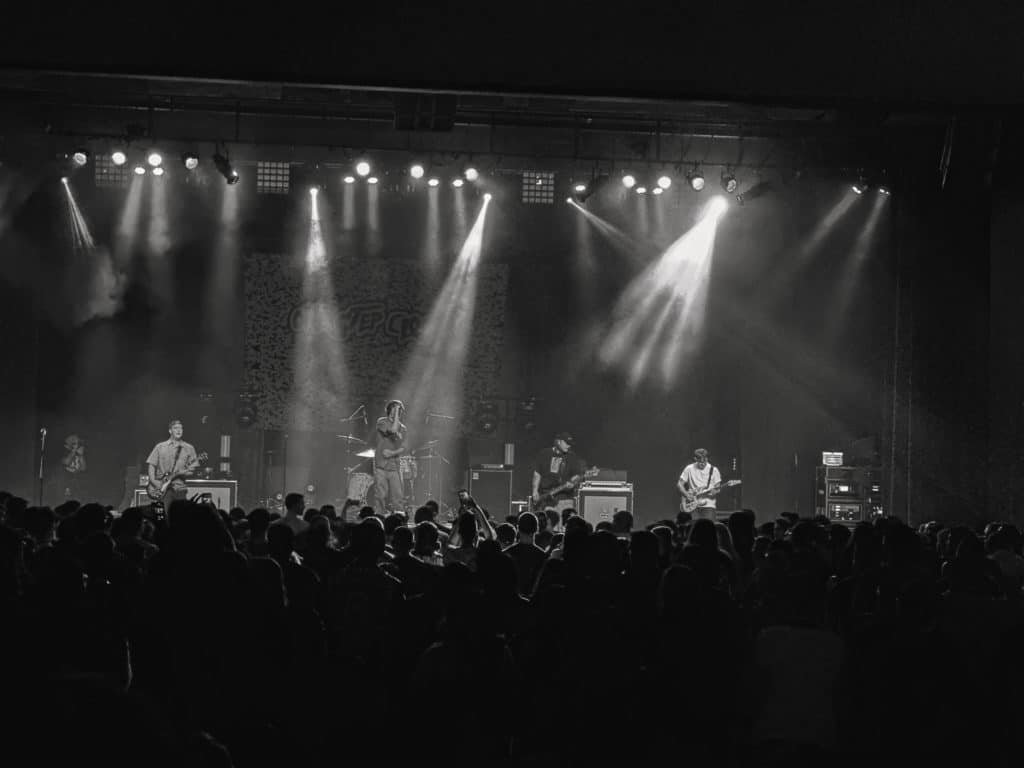 It was my first time hearing One Step Closer. It quickly led me down the rabbit hole that is their already dynamic discography—performing the likes of "Dark Blue," "Dusk," and "The Reach" among a fantastic set that got the crowd geared and ready for the rest of the excitement-filled Friday night.
This won't be my last time at a One Step Closer performance; I can say that confidently.
Next to bat would be San Diego natives SeeYouSpaceCowboy, a hardcore-punk band put through the wringer on more than one occasion, continuing to put their all within their narrative, screamo-styled music that has connected with countless fans since the group's inception back in 2016.
I didn't know how I'd feel going into SeeYouSpaceCowboy's intrinsic set, as it had been quite a minute since I ventured into anything remotely related to the hardcore scene. Still, the minute the group took the stage to the theme of their namesake, Cowboy Bebop, I became quickly invested in their onstage antics and living-in-the-moment approach to the night.
Continuing on the foundation created by One Step Closer, SeeYouSpaceCowboy had the crowd wrapped around their mic stands as crowd surfers began to appear, and the circle pit seemed wider than before, perfectly cementing their energy into the RMA's inner structure.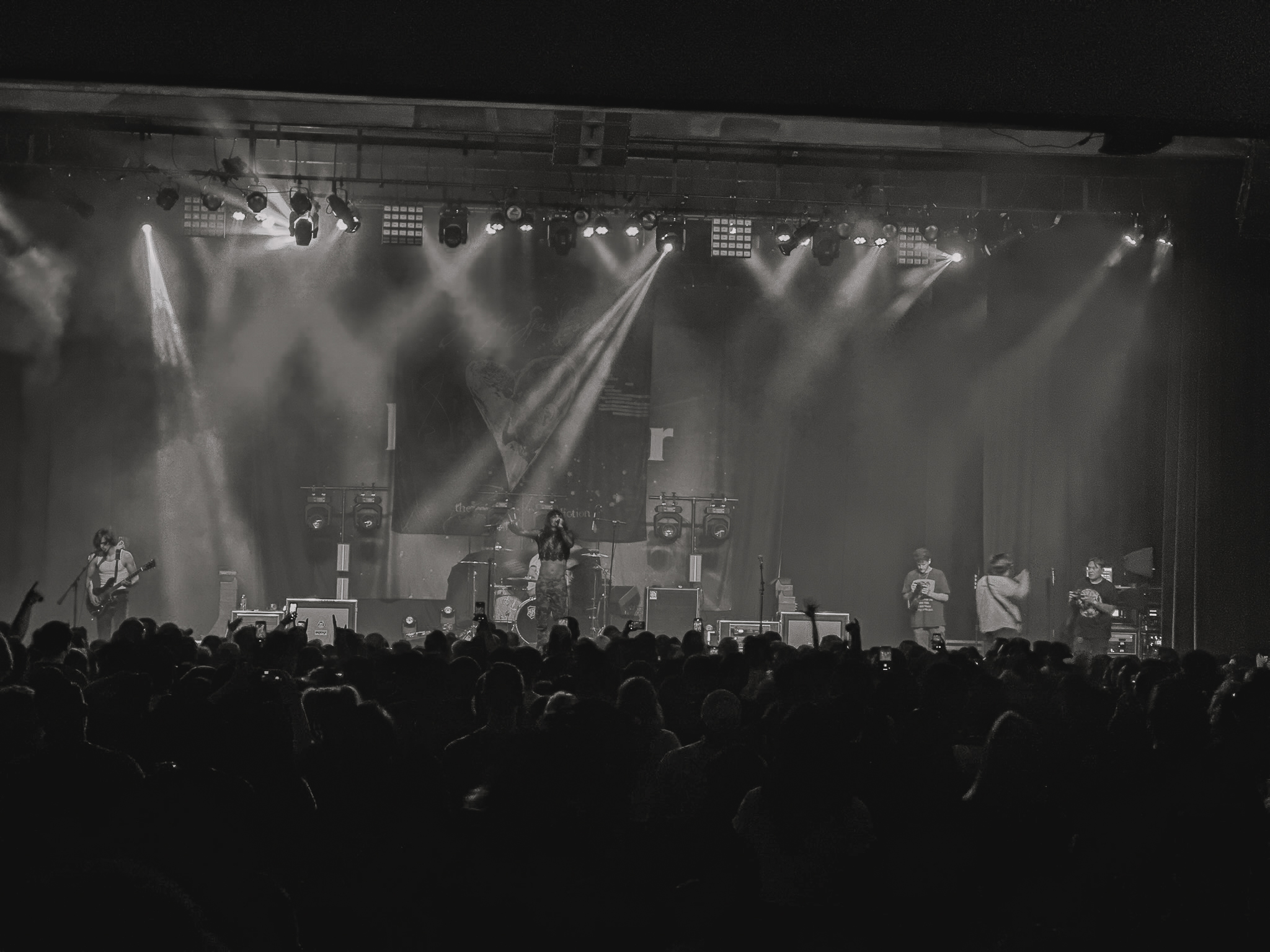 Utilizing tracks such as "Armed With Their Teeth," "…And My Faded Reflection In Your Eyes," and "With High Hopes And Clipped Wings," to name a few that got the energetic crowd moving and grooving, leaving their mark on an already fantastic night thus far.
Moving quickly to what would become Silverstein becoming one of my favorite live bands, joining the ranks of Coldplay, Boys Like Girls, and Green Day, to list a few, would be one final roadblock. A roadblock I was very excited to check out, as just like One Step Closer, I had never heard of this band before. That band being Orange County's own Dayseeker.
Dayseeker's onstage presence is not matched. They took the stage and commanded the crowd within seconds as they had everyone in the RMA on their feet during their first song, "Dreamstate." Making an already memorable night that much better.
Taking the time between tracks to explain their message and the emotional turn of events leading up to the band's recent years of success, adding to their journey in what would be their explosive latest album, Dark Sun.
The mixture of lead vocalist Rory Rodriguez's storytime perfectly interwoven with the band's selected tracks lifted the night into a surreal musical experience. Adding all in attendance as part of their uphill journey, further pushing Dayseeker across the finish line to their limelight moments.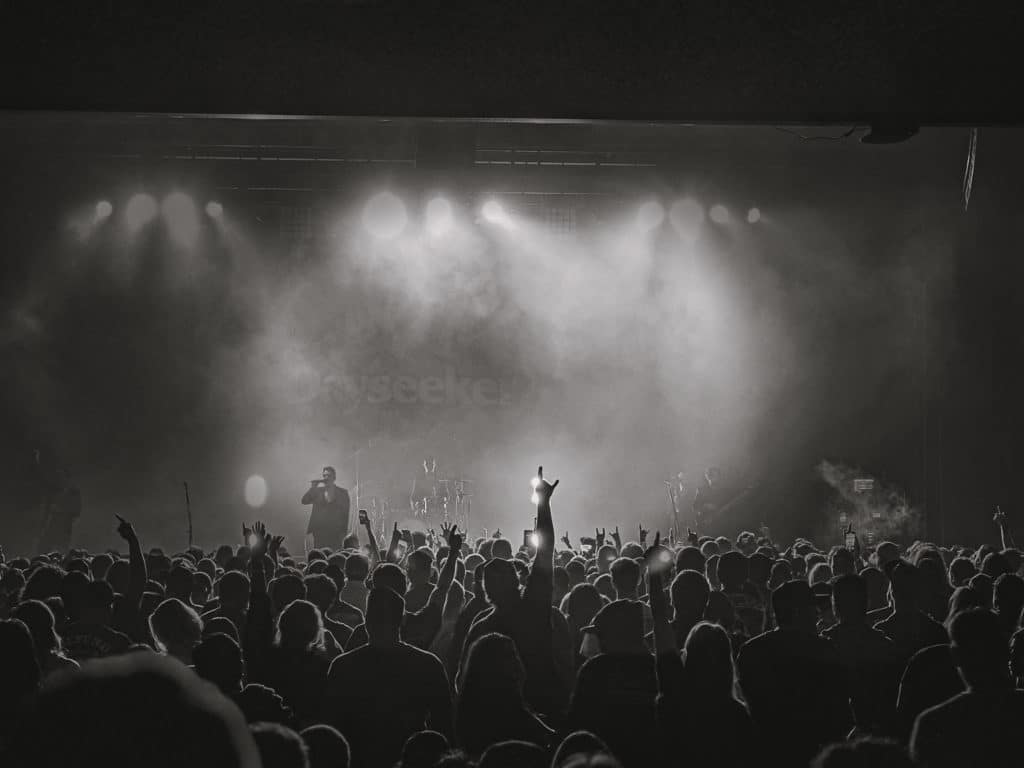 Quickly powering through "Homesick," "Without Me," "Drunk," and a handful of other excellent tracks, Dayseeker became a band that I didn't want off the stage; I wanted more of their emotional adrenaline. Quickly becoming a highlight of mine during the Misery Made Me Tour, with no effort at all.
The moment was finally here; after an onslaught of excellent openers, Silverstein would take the stage and leave their mark permanently on Riverside, CA. Like the acts preceding them, Silverstein wasted zero time as they threw the crowd for a loop with a heart-pumping performance of "Ultraviolet" that trumped the band's studio version. A lesson I would come to learn that would repeat as the night continued.
The sold-out crowd of the RMA would find themselves constantly surpassing the expectations held by frontman Shane Told, as he would repeatedly tell the crowd why hasn't the band performed in Riverside before that night, even calling out their booking team.
Not once dropping the ball of energy they were kicking around the stage, Silverstein would break all walls of expectation, as everything from the band's overall performance, to their set's production was perfectly executed. Creating an emotional volley of unmatched excellence and uniting longtime fans and newcomers in perfect unison.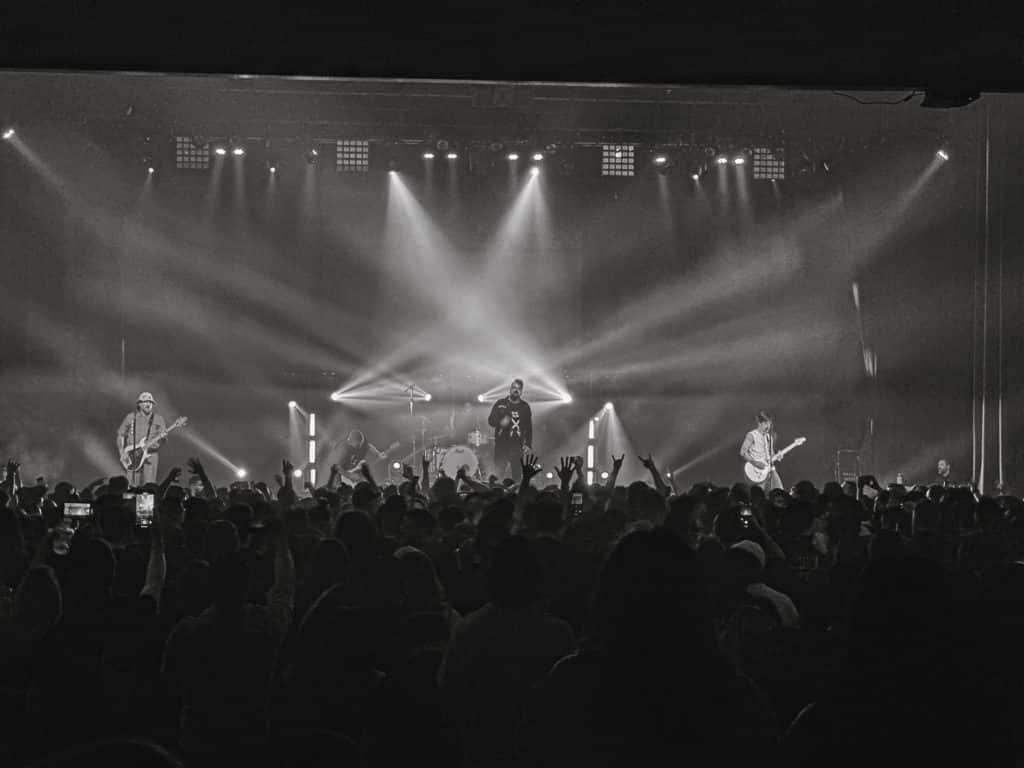 Performing an array of options from their long-form discography, including "California," "American Dream," "Bad Habits," and an incredibly emotional performance of fan-favorite "My Heroine," which left the band stunned for a few seconds as they took in the wave of voices.
Closing the night and a fantastic chapter of live music, Silverstein would end their set with yet another emotional performance of "Misery" before closing out the show with an exceptional performance of "Smile In Your Sleep" and "The Altar/Mary." Once again, becoming one of the best live bands I've had the pleasure of seeing.
Silverstein's Misery Made Me Tour is an experience you should not miss if you're a fan of the Canadian rockers, as you will be far from disappointed. Everything from the high-energy openers in One Step Closer, SeeYouSpaceCowboy, and Dayseeker to Silverstein themselves, each minute was memorable and will be well worth every penny.
So, I advise heading over to Silverstein's website and seeing if the Misery Made Me Tour is making a stop near you and purchasing tickets right away.