Following the announcement of their upcoming self-titled album, UK pop-punks Neck Deep have announced their return to the United States with the Live In America tour, featuring 22 stops across the US.
Joining Neck Deep on their trek across the United States are Drain, Bearings, and Higher Power. The upcoming tour will kick off on January 25 in Nashville, TN, at Marathon Music Works and wrap up on February 25 in Chicago, IL, at The Salt Shed.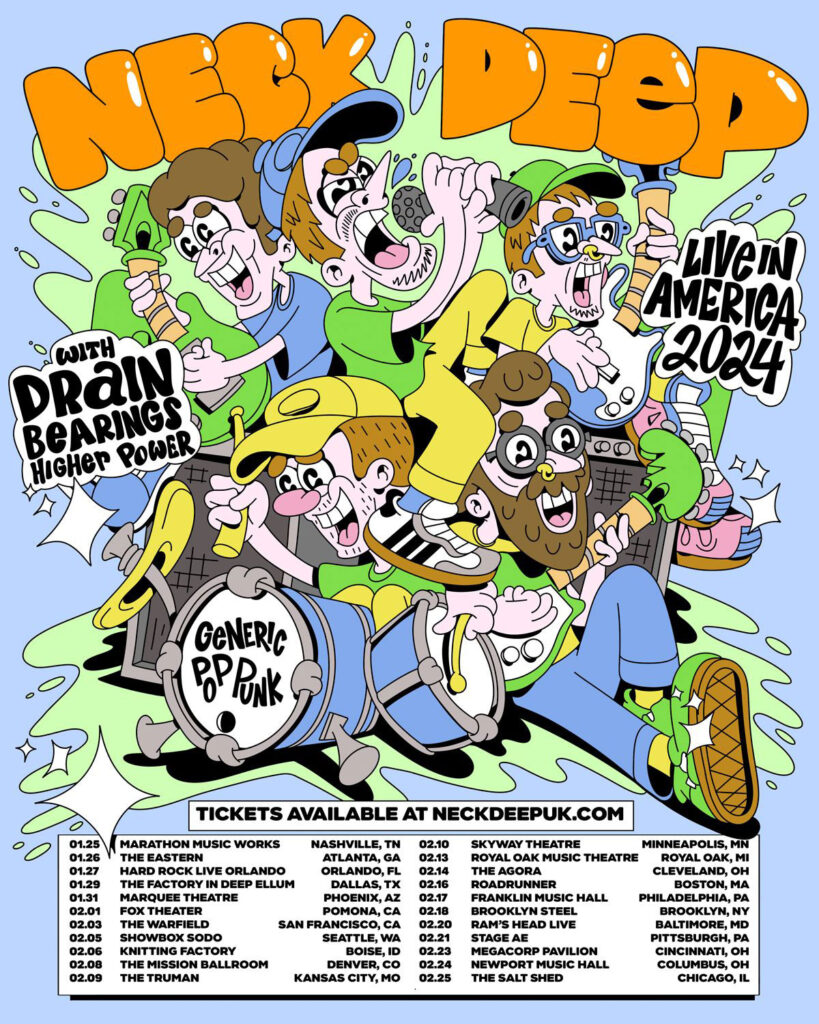 Tickets for Neck Deep's 2024 Live In America headlining tour will go on sale on October 6 at 10 AM local time.
If you're interested in attending any of the 22 tour dates while Neck Deep brings their brand of generic pop-punk to the United States, you can find more information on the band's official website.
Keep up with Neck Deep on social media: Instagram | Threads | TikTok | Facebook | X