Multi-instrumentalist David Michael Frank has shared his new single, "So What," the long-awaited single isn't the only thing fans of DMF (David Michael Frank) are excited about, as the prolific creator's upcoming Private Party Tour is also on the horizon.
On the release of "So What," DMF shared that his new single "delves into the emotions of heartbreak and the struggle to move on from a painful past relationship as it develops into defiance and dismissive acceptance.
It captures the raw emotions of heartbreak, vulnerability, and the struggle to let go of a painful past while trying to find the strength in moving forward."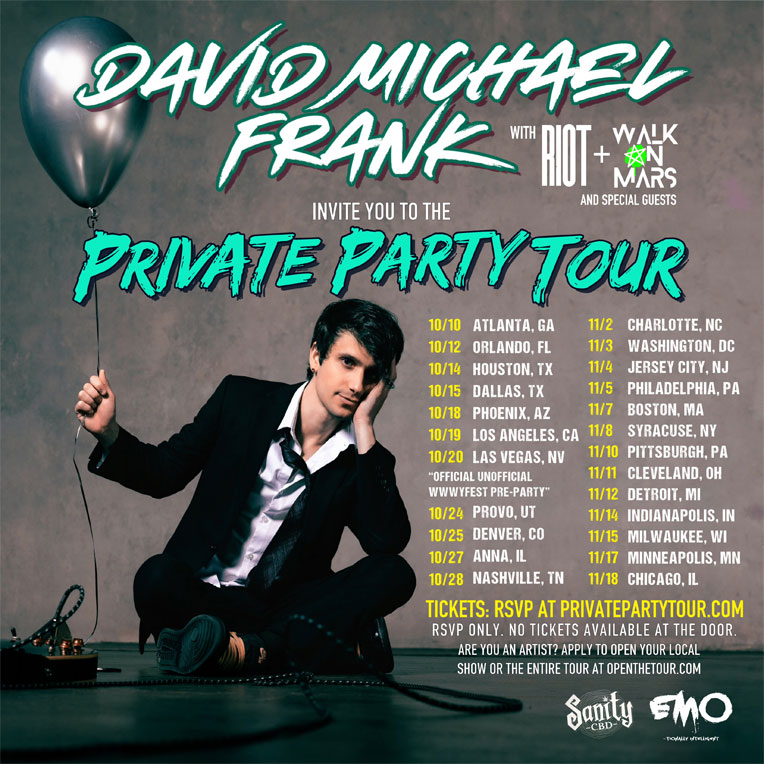 This won't be the last time fans of David Michael Frank will hear of "So What," as the creator also mentioned that the new single will also be included on his upcoming debut album, which is expected to release in early 2024.
If you're interested in hearing the single live, tickets for the upcoming Private Party Tour can be purchased now.
Keep up with David Michael Frank on social media: Instagram | TikTok | Facebook | X