Connecticut pop-punk group Cinema Stare is making waves ahead of their spring tour outing with Leisure Hour with the release of their new album, The Things I Don't Need. The twelve-track studio album is filled with high-energy, relatable lyrics and a poppy sense of nostalgia that listeners will have the album on repeat throughout their work commute.
Created over the course of a year, The Things I Don't Need will take listeners on a journey of self-discovery while also keeping things intimate as Cinema Stare ventures into the always touchy subject of relationships.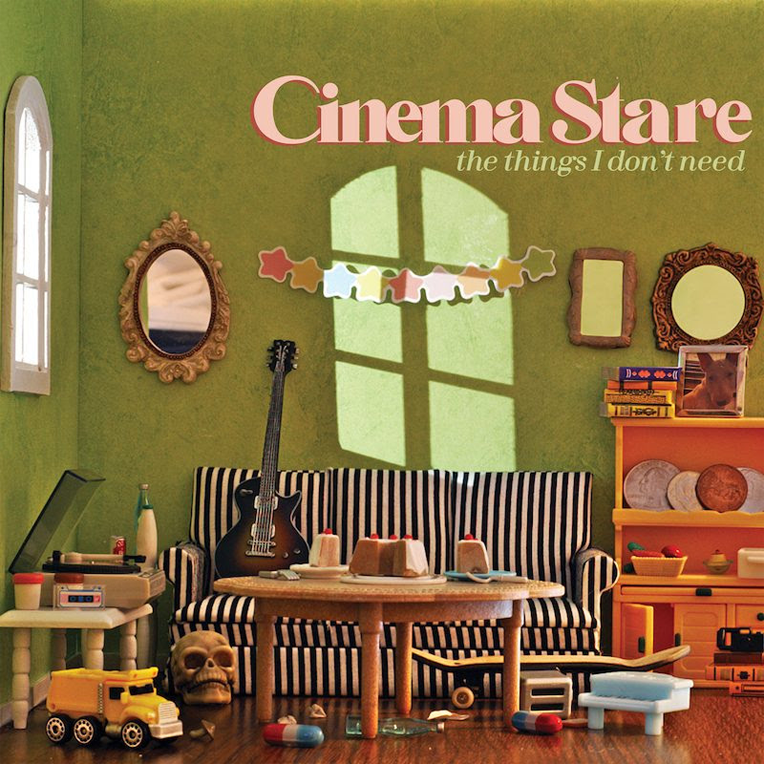 On the journey behind The Things I Don't Need, vocalist Quinn shares, "For me, this album feels like the upheaval of the past. A sort of ode to these emotions and memories that I wanted to either encapsulate or get rid of. So there's a lot of energy running through every song on the album.
I think it does a really good job of sonically and lyrically evoking a familiar pain we all come to at times in our lives. I'm hoping to evolve these concepts as our work goes on, now that I'm in more loving relationships, including my friendships."
The Things I Don't Need can be streamed today via your favorite streaming service and purchased as an excellent vinyl via Static Era Records' online shop.
Keep up with Cinema Stare on social media: Instagram | TikTok | Twitter | Facebook