The "biggest damn cover band in the world," Our Last Night, is hitting the road in 2023 with the announcement of their Welcome Back tour. Fame On Fire and Rain City Drive will join these three maestros on their upcoming eighteen-date tour.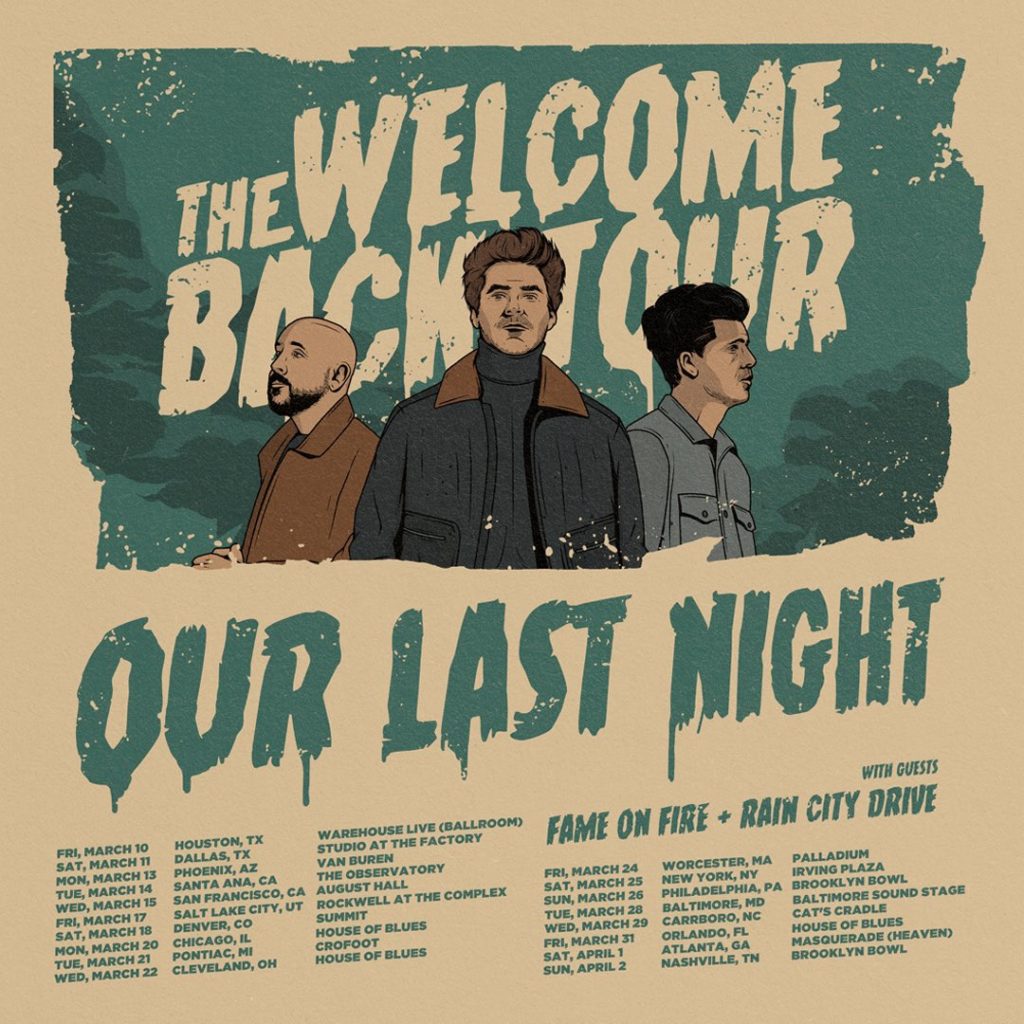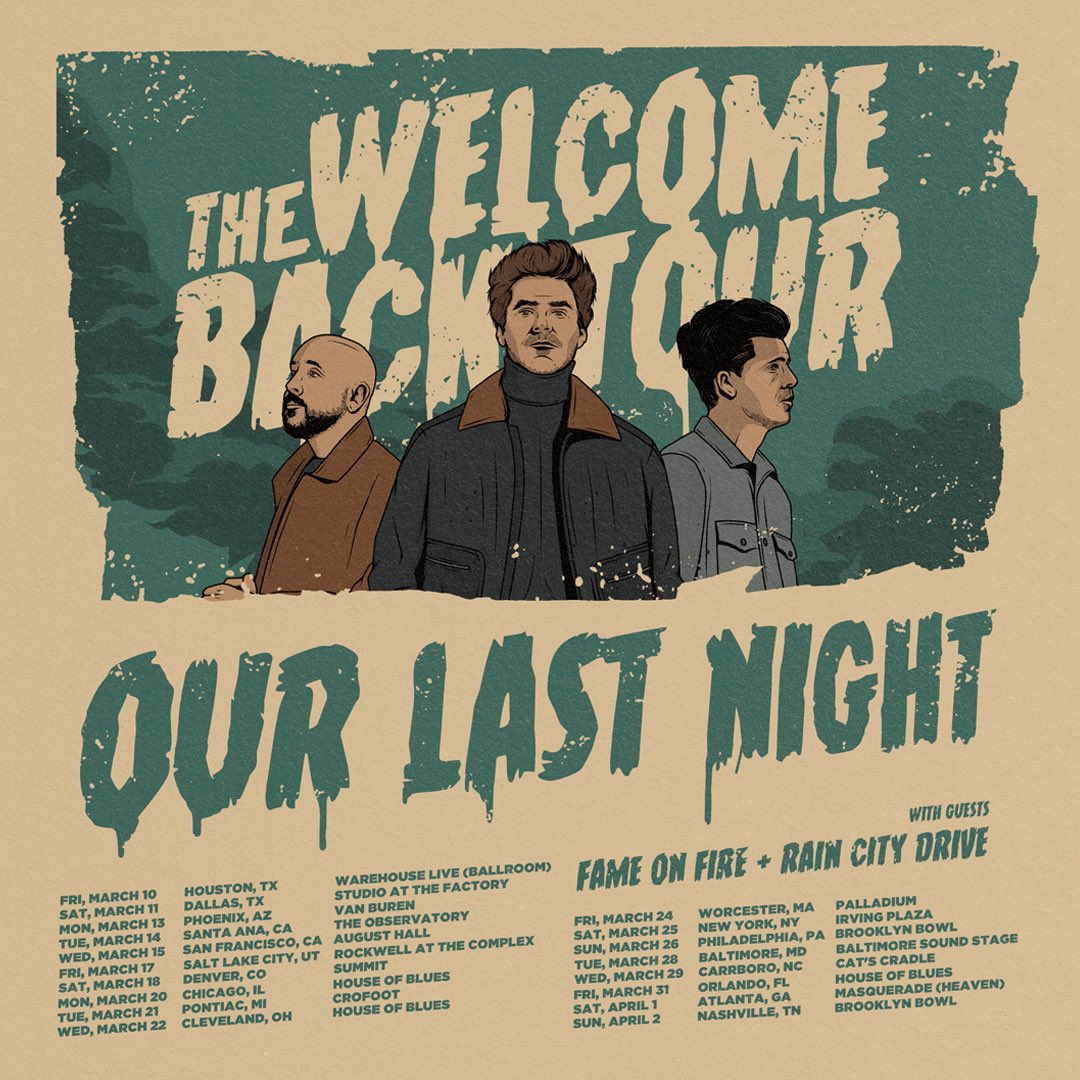 In a promotional video released alongside their tour announcement, Our Last Night has aged quite a bit and have become simple old card-playing folks reliving their glory days of rock covers before getting the band back together and triggering a time travel effect bringing our boys back to 2023 and their Welcome Back tour.
Our Last Night has also revealed on Twitter that they are currently looking to put together an EU/UK tour, but for the time being, their Welcome Back tour will be their only tour for 2023.
Can't get enough of Our Last Night and love the spooky season that is October? You're in luck, as the band has also recently dropped their cover of the famed theme, "This Is Halloween."
Tickets for Our Last Night's Welcome Back tour will go onsale this Friday, October 21. But if you can't wait, you can also participate in the band's presale this Thursday, October 20.
Keep up with Our Last Night on social media: Instagram | TikTok | Twitter | Facebook