After a weekend of edging fans around the world of a potential reunion with founding member Tom DeLonge, blink-182 has confirmed that Tom. Is. In.
The announcement of Tom DeLonge returning to blink-182 should throw the pop-punk world into a spin today. The band's "182 Industries" gorilla marketing over the weekend was enough to have excitement already overflowing.
Alongside the announcement of their upcoming 2023/2024 world tour, the above "We Are Coming" promo video also features a snippet of blink-182's new single, "Edging," which drops Friday, October 14.
Joining blink-182 on their biggest tour yet are punk outfit Turnstile, Rise Against, The Story So Far, and Wallows.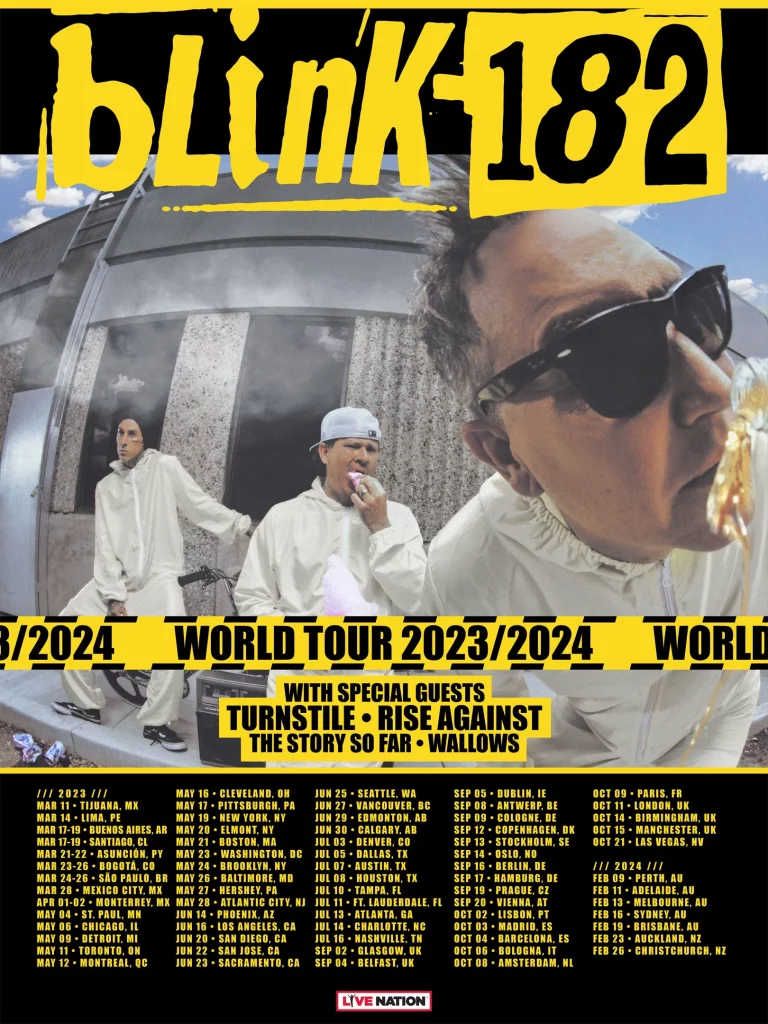 The most interesting tidbit from today's blink-182 announcement is the band's inclusion within the yet-to-be-announced 2023 When We Were Young lineup, joining the likes of Green Day for the festival's second round of hijinks on October 21, 2023, inadvertently making itself the 2023 version of the Pop Disaster tour.
Pre-sale for blink-182's upcoming world tour begins Wednesday, October 12, using the pre-sale code: WEARECOMING. General onsale will begin Monday, October 17.
Fans can also pre-save the new single, "Edging," now on both Spotify & Apple Music.
Keep up with blink-182 on social media: Instagram | Twitter | Facebook | TikTok