If the issues behind the inaugural KAMP LA couldn't get any worse. Korean label Starship Entertainment has issued a statement announcing that Monsta X would not be appearing at the Los Angeles "premiere k-pop music experience" festival this coming Sunday, October 15, where the group was scheduled to be the day's headliners.
This announcement follows the events of last night, where the quickly failing music festival announced acts, BamBam, Jeon Somi, KAI, Lapillus, Taeyeon, and Zion.T would not appear during day one of KAMP LA.
The statement issued via Starship Entertainment goes on to issue blame toward the festival's organizers stating, "Although Monsta X fully cooperated with the organizers of KAMP LA 2022 to receive performance-related visas, including providing all necessary documents in advance, we ended up with no visa approval."
To make matters worse for the organizers of KAMP LA, Starship Entertainment reveals that event organizers did not want the Korean label to issue their own statement before issuing a statement themselves, something they have yet to do.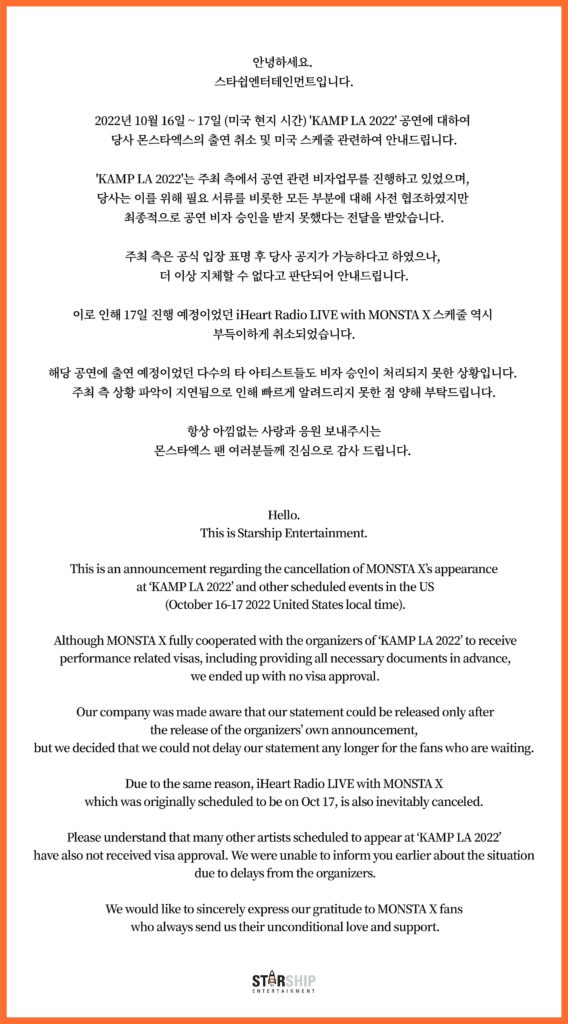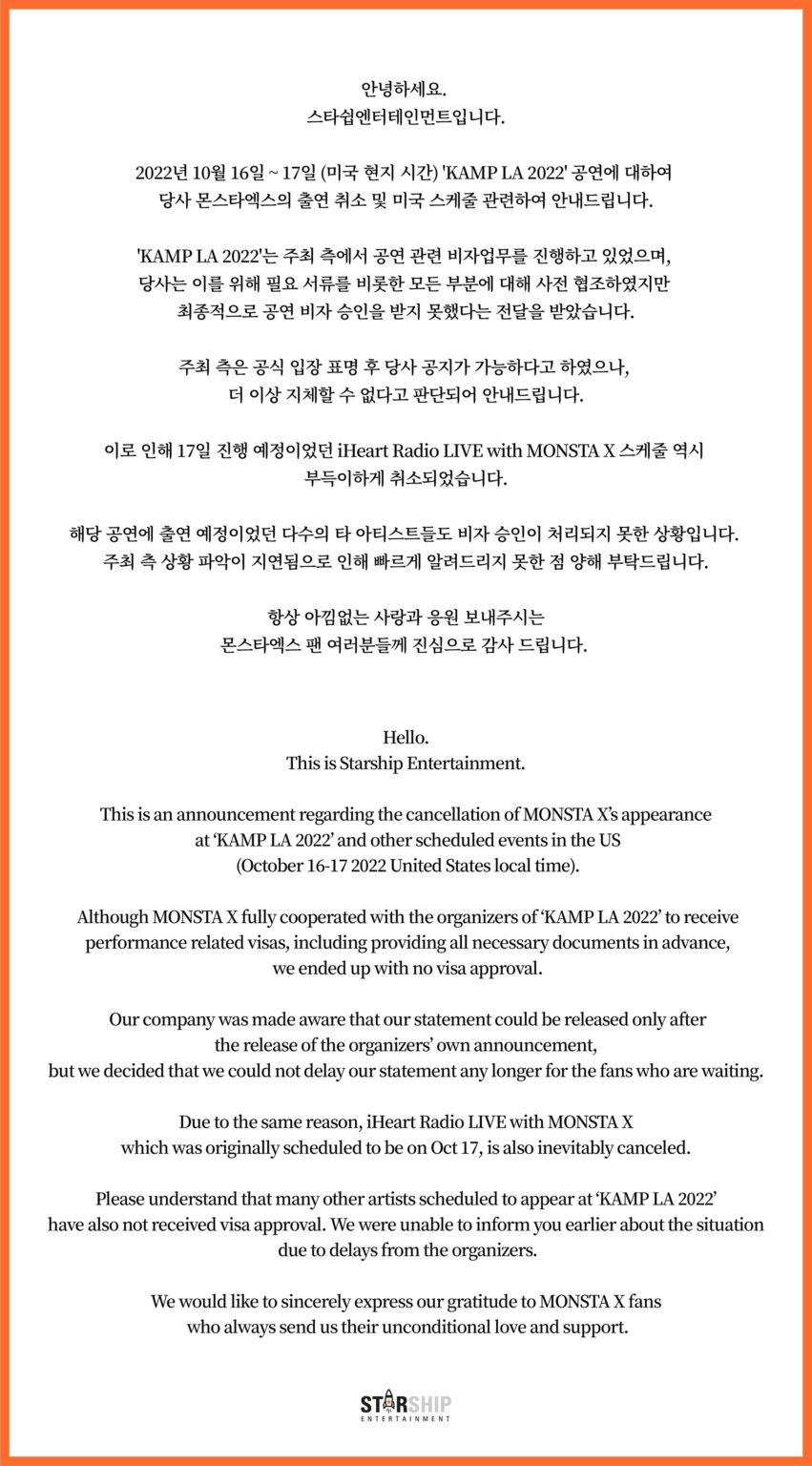 The Korean label's statement also revealed that Monsta X's appearance at iHeart Radio LIVE would not be happening on October 17.
Starship Entertainment's rebellious attitude towards the organizers of KAMP LA might have helped festival-goers who have yet to make the trip to California, who were solely doing so based on the appearance of Monsta X during the festival's second day.
Keep up with Monsta X on social media: Facebook | Twitter | Instagram | TikTok